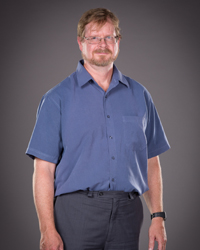 Practice Lead
Trevor Ward
Trevor, as one of the original Adobe AEM developers/architects, has deep understanding of its' capabilities and when required, has the ability to improvise extensions efficiently and securely.
Adobe AEM Principle Architecture
Why is TRM an Adobe Partner? First and foremost, Adobe is oft recognized as one of the premier software development companies in the world.  Over the years they have acquired, built, and integrated a phenomenal suite of tools that can provide its end users with a best in class customer experience.  They are the leading firm according to both Gartner and Forrester research across a myriad of tools.
Based in Ottawa, we saw a great success story of a company, Jet Form, get purchased and integrated into Adobe.  Other great acquisitions such as Ominture and Day Soft have added to the portfolio that makes Adobe best in class.
Like most software, understanding the underlying architecture can be critical in delivering a great system along with great performance.  We often work with customers conducting short effective proof of concepts. This allows us to demonstrate effective and efficient solutions to their problems that are not onerous on the platform and still command and deliver a great user experience.
The Adobe AEM solution suite delivers flexible design and best in class end user experience while still delivering secure management and transport of data giving the end user the comfort to make that payment or send that confidential information.  The ability to build one application that can serve all mobile devices and accommodate the myriad of screen landscapes makes life far easier.
We have helped customers address complex systems by delivering a simple front ends that helped capture valid data cleanly and easily which enabled the back end application to work effectively and efficiently.
We have addressed client design problems and provided work arounds and best practices to help clients optimize performance and achieve the outcomes they desired.
We work deep within the partner community.  This enables us to provide resources across the entire Adobe spectrum efficiently and effectively.   
TRM's practice lead Trevor Ward has been referred to as one of the founding fathers of Adobe AEM Forms.  A huge asset and treasured by our customers.

With the Government of Canada awarding a 9 year contract to Adobe, Akamai and Amazon to host all the public facing websites.  TRM is positioned to help customers get the results they need, while providing knowledge transfer to the current staff and as they migrate from the old website technology to the new.

Please contact us if you would like more information on Adobe AEM options that TRM provides.