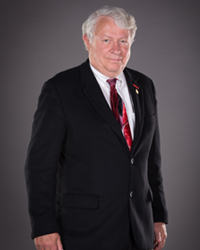 John, is a leader in risk management whose skills have been recognized internationally. He has worked with Canadian federal and provincial governments as well as the OECD, the US EPA, the Canadian Standards Association and ISO, the International Organization for Standards
Our Risk Management practice evaluates critical services and assets. We build a common view of risk, criticality, vulnerability, resiliency, consequences of failure, and risk mitigation options. This allows us to support decision makers to allocate, guide and coordinate risk management resources over time.

Society, enterprises and government agencies recognize that in order to deliver critical services to acceptable standards of quality during disasters, organizations must be prepared. They must cooperate to manage risks, issues and opportunities proactively through credible, creative and collaborative risk communication, and management practices.
Our Risk Management Practice helps our clients understand and align corporate objectives and legislative guidance while mapping out risks and risk tolerance levels.
Please contact us if you would like more information on the risk Management options that TRM provides.