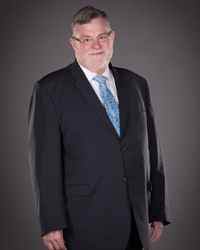 Practice Lead
Neil Levette
Neil is a result-oriented, innovative leader with over 32 years of experience in the public and private sectors. Providing business analysis and business transformation experience with an acknowledged and proven track record.
Our Enterprise Architecture practice helps our customers address their needs for better business transformation outcomes. We achieve this through integrating strategic and capability based planning, business design and requirements management, project portfolio management and project management. 
The problems facing organizations are:
Knowing "what to do" to keep the business direction fresh and relevant; and

Ensuring the validity of the assumptions on which the organization was built and is currently operating.
The Goal of the Business Design and Enterprise Architecture Practice is to support organizations in keeping all of their powerful tools and resources current and focused on attaining their corporate outcomes.
TRM has often integrated this ability with our other practices and early adopters of this approach have seen countless benefits as the models provide a clear concise mapping of the business with a technology agnostic perspective.  It empowers the Executive suite to be able to clearly see the implications of their decisions and future direction. As for those responsible for implementing the desired corporate changes, the products of the Business Design and Enterprise architecture services, provide the conduit to communicate the desired end or transitional capabilities.
Business Design and Enterprise Architecture Practice Services
Advisory
Executive and Team Coaching, Mentoring, and Facilitation Services;  and

Independent design and architecture assessments. 
Planning, Business and Enterprise Design, Project Portfolio, and Project Management
Developing of Strategic, Business, and Capability Plans;

Modeling of Business Designs and  Enterprise Architectures; and

Organizing Project Portfolios, Project specifications and implementation blueprints.
All of these services can be provided on either a project or as an outsourced solution to meet your organizations need. 
Capacity Augmentation
Provision of skilled resources in response to an organizations temporary or ongoing needs
So why should you engage the TRM team?
Our practice began using an architected approach to solve challenging problems for our clients when it became evident that clarifying the context of their challenge was the challenge.  At times, we integrated one practice in support of another, and captured the context of a problem where the executive suite and the implementation team could both have a clear visual representation of their business, in some cases for the first time and make informed decisions on how to proceed.
Please contact us if you would like more information on the Enterprise Architecture options that TRM provides.